The Whitemans
There are few Father and Son combinations that have played for our club who can match the commitment on and off the field that Pat and Phil Whiteman have given Cogenhoe C C. Pat as a former first team Captain and Secretary serving on the committee whilst a player and long after he had hung up his wicket keeping gloves with Phil one of the club's leading runs scorer, committee man and a fundraising genius.
Pat did not make too many league appearances for the club and being a wicket keeper his contribution seems less than it actually was. Back then the scorebooks usually just said caught and omitted to name the catcher and so an accurate record of Pat's victims has not been recorded, which is a shame because he was a very good keeper who took some wonderful catches. The records we can confirm are that Pat definitely took 54 catches and 17 stumping`s although I suspect that number is far more. Pat made his Cooks debut on June 27 th against Woodside and went on to make 68 appearances over 7 years and scored 246 runs with a top score of 35 against Spencer in 1971 in a thrilling 6 run win. Many of those appearances were as Captain and indeed Pat was the Cogenhoe skipper when the club reached the Town League Section One for the very first time. Of course during that era if you were Captain then your Wife would have almost certainly been one of the club`s legendary Tea Ladies and Margaret joined that elite group of lovely ladies who provided the most delicious teas. Although Pat and Margaret are no longer with us their support of our club always continued through being loyal and generous Vice Presidents to attending our various social functions.
Pat was a very good Secretary a position he held in the early 1970`s and again in the 1990`s, organised and efficient he was also quite superb company. Talk to anyone who knew Pat and there would always be a funny tale to tell of a time spent in his company and as someone who did exactly that I have one or two stories myself, with the following having a cricketing theme. One year Pat entered us into the annual St Crispins CC Sports Quiz and I was in the team with him. Now Pat like all the Whiteman's had a very idiosyncratic sense of humour and sometimes you could not tell if what he was saying is true or one of his tales that will end up in a punchline. The question was about a South African bowler who held the record for the number of consecutive dot balls in a test match. None of us had a clue, but Pat exclaimed that would be Hugh "Toey" Tayfield so called as he used to stub his toe into the ground before every delivery. Now we were a few pints in to be honest and Pat's insistence along with our inability to come up with anything more plausible saw Hugh "Toey" Tayfield put down as our answer. Low and behold Pat was absolutely right and he spent the rest of the night asking the teams around us and to be honest anyone else that would listen "did you get "Toey Tayfield".
Phil is one of my oldest and dearest friends and has been for well over 45 years. We have only ever played cricket for Cogenhoe from youth team, through the seconds to first team and back to the seconds although Phil's commitment and playing ability has always been far better than my own. As youngsters we were the last pair to go in when we played youth cricket and you batted in pairs with a 5 run bonus if you didn`t get out and we were quite successful at that. Phil made his senior debut in 1977 and like his good friends Dave Foley and Syd Mason needs to play just one game in the 2020`s to be able to boast that he has played league cricket for Cogenhoe in 6 different decades.Phil has made 282 appearances for Cogenhoe, scoring 3878 runs which places him 7 th on both the all-time run scorers and appearances lists for our club. He has two league centuries to his name with his first 106 not out against Delapre one I remember well as I scored that game and it was a fantastic knock that included two 6`s and sixteen 4`s. Phil`s other century came in 1999 against Burton Latimer III`s where his 105 included one 6 and twenty one 4`s so not many singles about in either ton. Incidentally Phil`s hundred against Delapre was the last to be scored on the legendary Coconut matting up at the Playing Fields. Ask the lads about Phil`s cricketing prowess however and you would not believe he had scored any runs at all as he is probably best remembered for his antics on the field with his ability to take some phenomenal catches alongside some terrible drops. Ask Syd about the Garnett Cup final and he might mention a couple of dropped catches Phil should of taken, although not many mention the screamer he took in the semi-final against MFM or the fact he top scored for Cogenhoe in that final. But by far the most talked about Phil fielding moment happened at Compton Park a few years ago. Whilst running to take a catch from the Brafield end of the ground, Phil`s focus was solely on the ball, so much so that he didn`t realise he was so close to the boundary. He took the catch but hit the hedge with such force that it flipped him straight over it and into the Ironstones. Everyone there just burst out laughing and about two minutes later Phil appeared covered in scratches to even more laughter.
If scoring over three thousand eight hundred runs wasn't enough then in my humble opinion Phil has been even more influential off the field as a fantastically innovative and dedicated fundraiser for both our club and Cynthia Spencer Hospice. For our club there have been some great fundraising efforts, always fun to enter and always good for our club. The Hat- trick which was a weekly quid a go sports prediction competition was a favourite of mine and of course the very popular Football Bingo which people constantly tell me we should have patented. But it was Phil's brainchild of Pints make Prizes that our club was proud to support that Phil excelled at. He raised over £22,000 over five years and whilst I know Phil will point out the huge commitment made by cricket club members like Nobby Wykes, Dave Foley and Keith Parsons as well as his friends and work colleagues including Andy Robinson and Steve Millard, I know those guys and everyone at our club know who was the main man where Pints make Prizes was concerned. It was a fantastic amount of money to raise and it helped our club reputation and was one of the reasons we were voted the Community Club of the Year in 2012. Pints Make Prizes took up a great deal of Phil`s time, but his dedication to it remains something that will be remembered by us all for many years to come. Born out of personal experience of the wickedness of cancer and how it affects families and friends Phil set about raising funds and awareness with this fantastic, fun and supremely organised annual fund raising event. I personally don't think Phil really got the credit his devotion deserved, but I know how much we at Cogenhoe Cricket Club and those in our community recognised his wonderful effort and still do to this day.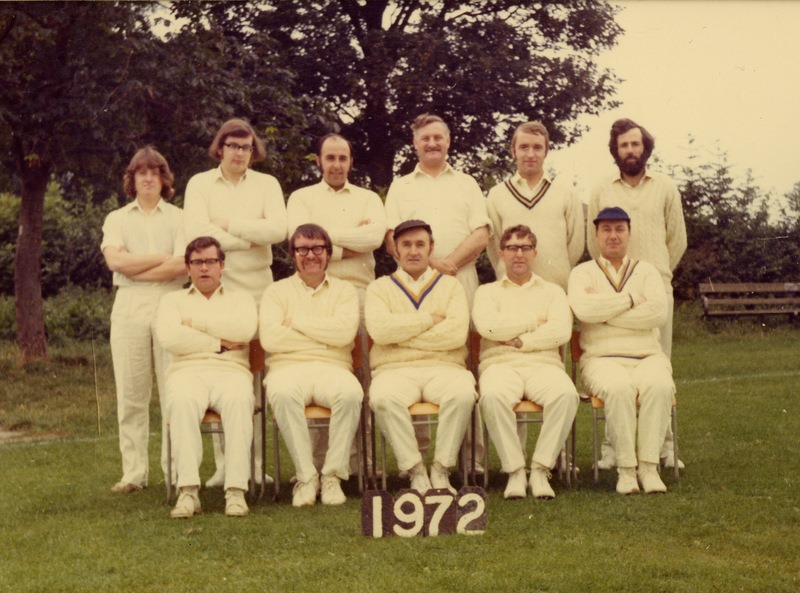 The underlying theme when you talk about Pat or Phil is humour, everyone will have a funny story about them and that is not to detract from the fact that they could both play cricket it merely shows just how much love and respect everyone at the club over many years has for them both. Both Pat and Phil were voted into their respective era`s Dream Teams at our 2001 re-union and they were the first Father and Son to win the Clubman of the Year award Pat in 1975 and Phil in 1993 and 2009.
Our club owes a great debt of gratitude to the Whiteman family, who over the course of Fifty years have given us many great memories to cherish and I for one am very proud to consider them my very good friends.
Roy Quennell writing on Facebook & Twitter